Good Taste Records opens its doors on Thacher Street
Add Vinyl Record Store to the list of locally owned, independent brick and mortar shops that now exist in the North End. Good Taste Records opened its doors at 4 Thacher Street this weekend. The intimate space features racks of curated vinyl ranging from hip-hop and funk to soul, electronic, jazz, and soundtracks for films and video games. There's even a listening room to sample sounds before you buy.
Husband and wife owners and operators, Coty and Lindsey Smith, are also North End residents... originally from Kansas via Ireland. Coty - a long time DJ who has played the Fisherman's Feast in the past - says he'd like to see the shop become a cultural hub and gathering place for the neighborhood. He celebrates that record stores tend to attract "left-of-center" types. To this end, the shop will be hosting a day's worth of events on Saturday, April 23rd to coincide with National Record Store Day including a live band.
The collection is heavily curated. You won't find a scratched copy of Journey's Greatest Hits, but on a recent visit we did pick up the three-record set "Who is William Onyeabor" for $34 and sampled Khruangbin's latest collaboration with Leon Bridges in the on-site listening room. If you need help searching, look to the constantly updated Weekly Flavor and Good Tastes bins which are hand-selected by Smith.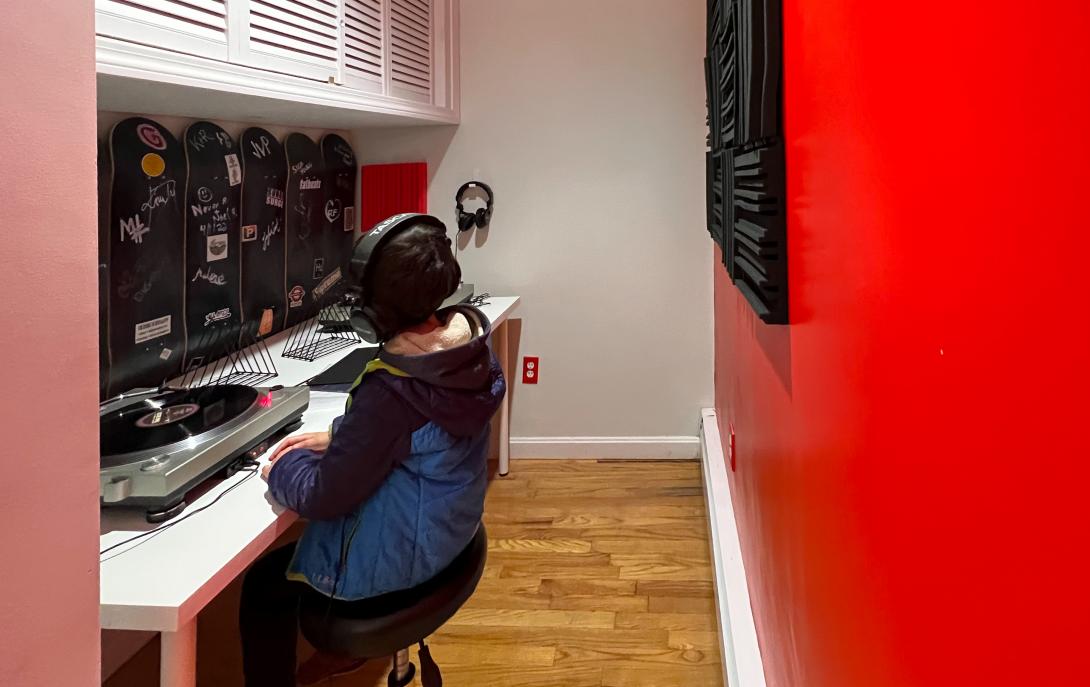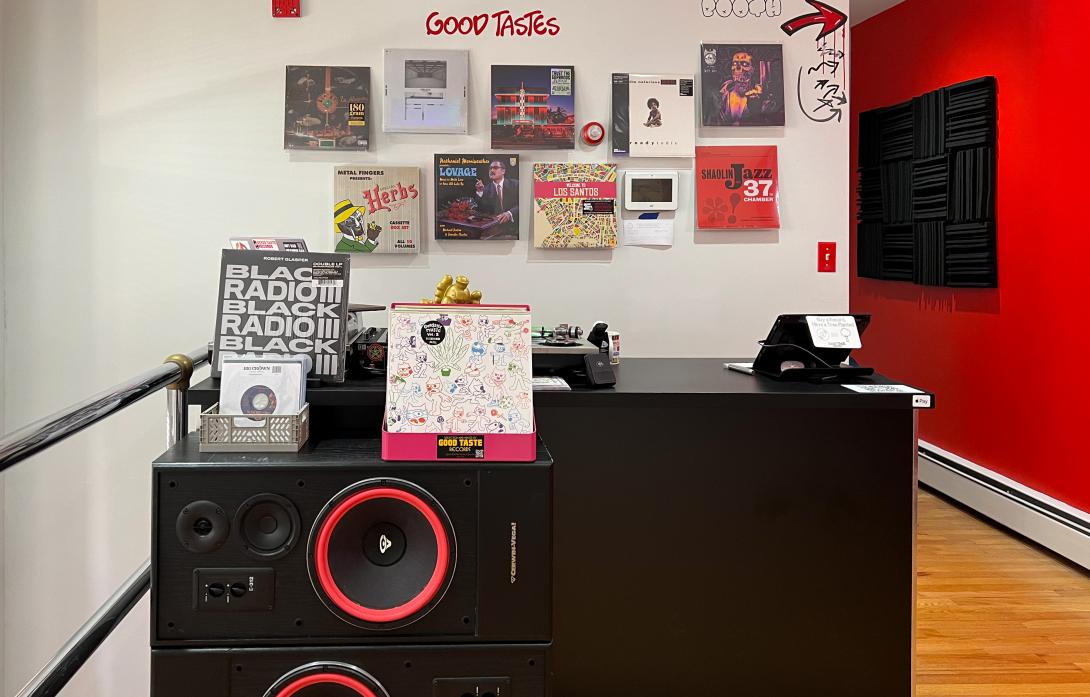 Rumors are that record store used to exist somewhere on Hanover street back in the last century. Searching through 70 years of classified ads turned up nothing, so let us know if you have any recollection of such a store.