Cross Street Hotel public meeting
The BPDA hosted a virtual meeting for public input on the proposed Cross Street Hotel - the third such meeting to take place. Representatives from Fort Point Associates and developer Bill Caulder presented updated designs including a reduced footprint, fewer total rooms, facade changes, and a much larger open walkway to Morton Street/Cutillo Park.
Members of the public offered a mix of support and opposition. Several speakers made vague threats to sue the city if the project goes through - but didn't explain on what grounds. At least one resident of abutting 26 Salem street expressed support for the project.
In addition to noise from the proposed rooftop restaurant, speakers expressed ongoing concern about the lack of onsite parking. The developers explained that due to underground utilities, burying parking is not an easy option. Valet parking will be available for guests and valeted cars will be stored at one of the several garages within a stones throw of the proposed development. At least one speaker pointed out that hotel guests are unlikely to compete with residents for available free on-street parking. Unsaid was that adding parking to the proposal would be a surefire way to add additional congestion and pollution to the area.
One speaker questioned why the project couldn't comply with current zoning regulations. Of course, the entire North End would need a variance if it were built today so it was unclear how the answer to this question wasn't obvious.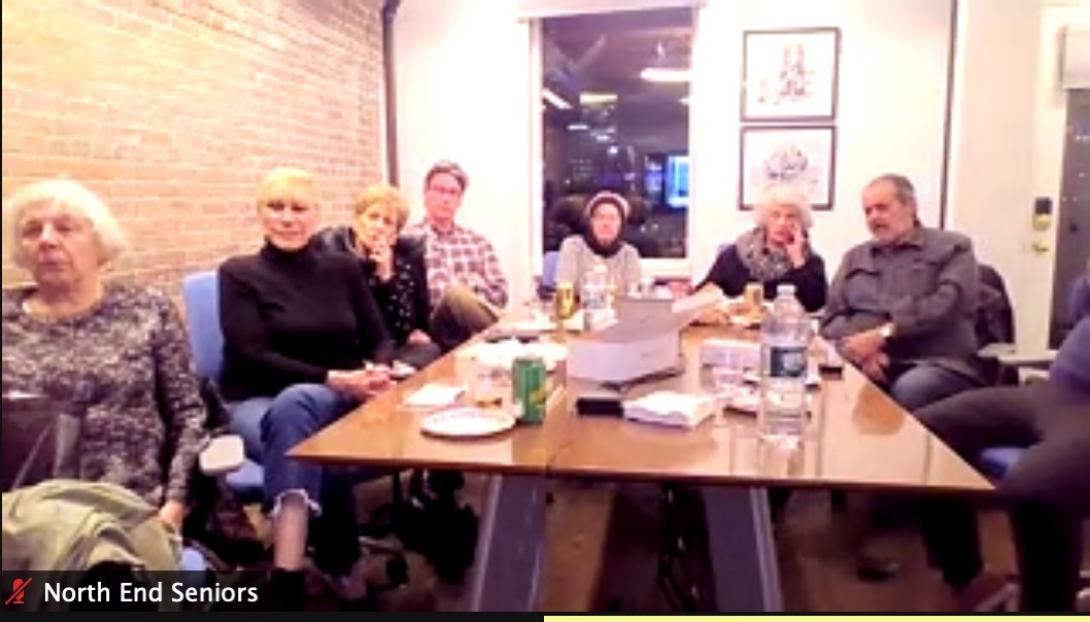 NEWRA president, Cheryl Delgreco questioned why speakers from the public were not visible in the Zoom meeting. At one point, Delgreco insinuated that meeting facilitator, Lance Campbell, was purposely misusing the technology before quickly apologizing.
The BPDA promises that the recording of the meeting will be available this afternoon on its website.